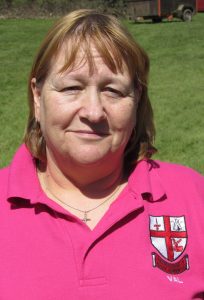 Hi. My name is Valerie Jackson and I am the Chairman for Herts and North London. We celebrated our 76th birthday as a DA this year. We have a full committee and are also lucky enough to have fellow campers who are always willing to help out. We have a full sites listing for this year, you can download our Sites list from the website. We are a friendly DA and welcome everyone so it will be good to see you out with us. If you feel you wish to get away and to meet new friends please come and join us, we look forward to meeting you soon.
Val Jackson, Chairperson of, Herts and North London DA.
---
The chairman's charity this year is Letchworth Hospice.
They do so much for people who have only a few days left and their families. It is very special to me and to other families.
---
Latest Announcements
Next Meet
Satuday 1st December Card Swap
St Nicholas School, Six Hills Way, Stevenage Herts SG2 0PZ. Mulled wine, chilli and lasagne, contact Darryl Mileson 07545259630 or e mail oddfoody@gmail.com , By 11 th November, for catering purposes. Doors open at 5.00pm cost £ 3.00 adult £1.00 child. Please bring wrapped present to value of £3.00 each to take part in secret santa. Please also let darryl know
how many children and their Age Name and Sex you are bringing for our surprise guest.
PLEASE NOTE:
Our special visitor will be arriving at 6.00 pm
See flyer below for details
Card Swap 2018http://79.170.40.178/hertsandnorthlondonda.co.uk/wp-content/uploads/2018/09/Card-Swap-2018.pdf